Get the book
– it's FREE
And learn how to market your kitchen and bath
business – both online and offline.
Find new customers with our Kitchen and Bath Lead Generation Programs
Kitchen and bath lead generation starts with an outreach to your target marketing using multiple marketing channels – print advertising, online advertising, search advertising (Google Adwords), direct mail and trade shows.
Prospects then respond to your outreach giving you a sales lead.  Leads are later converted into sales.  A key element in all lead generation is the ability to track and measure response so you can see which methods of outreach are most productive.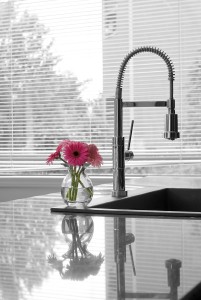 Measurable Marketing Programs for Distributors, Dealers and Designers

Request a FREE 30-minute Strategy Session
Choose one or more marketing methods of outreach
Print Advertising and Inserts
Newspaper and magazine advertising is still an important outreach channel for kitchen and bath dealers.  But how you approach your adveritisng is critical.  So much advertising is still brand advertising with no call to action and no measurement.  We would like to help you implement a direct response print ad campaign that generates leads and can be tracked back to every media placement.
Online Advertising
Online advertising is a growing opportunity for kitchen and bath businesses.  Most newspaper and magazines offer a variety of online advertising options that may include banner advertising and email advertising an online version of their publication where you can advertise normally at much lower rates than the print edition.  Some of these online properties can also guarantee you a fixed number of ad impressions.  Another opportunity can be found in the Google Adwords Display Network where you can target specific websites, blogs and news sites in your target market.
Search Advertising (Google Adwords)
It used to be the Yellow Pages, but now when people need to find a local business, they turn to Google and other search engines.  You can put your message in front of these searchers by advertising in Google Adwords Search Network.  Target by keywords and location and pay only when someone clicks on your ad.
Direct Mail
You won't find a better to target your best prospects than direct mail.  Using postcards and other formats, we can help you reach "new homeowners" and "homeowners based on income or other demographics."  We can also set up a direct mail campaign to generate referrals from past customers and your professional network.
SEO/Local Search/Social Media
Having a website is a good start, but you need people to come to your website.  Search Engine Optimization (SEO) will help you get your website ranked high on the search engines.  Local Search will get your business listed with other local businesses.  Social media will allow others to spread the word.  All of these will bring people back to your site where they can become leads.


Trade Shows
Trade shows and home shows provide K&B businesses with another way to reach out to the public and find new leads.  By collecting contact information at the booth and asking a few qualifying questions, you can build a list of qualified prospects.  The key with trade show leads is the follow-up.  You need to check in with your leads after the trade show to determine their need and timetable.

Maximize your response with a "lead magnet"
Every lead generation campaign – regardless of which marketing channel you use – requires a "lead magnet."  A lead magnet is an enticement designed to get your audience to respond to your promotion.
For many retail businesses, a lead magnet may be a discount coupon.  But for a kitchen and bath business, a lead magnet needs to be more of an information brochure or tip sheet that will help a customer in the earliest stages of their selection process.
An informational guide or tip sheet serves two purposes – (1) it identifies who among your audience is interested in what you sell, and (2) it positions you as an authority in your industry.  The information you provide doesn't answer all their questions, but it provides a good starting place.
We will help you develop a lead magnet for your kitchen and bath business.
Create, execute, track and measure
Our full-service lead generation program does it all.  You choose the activity or activities and we take care of the rest.
Create – we'll write and design all of the materials you need for your campaign.
Execute – we'll implement the program using whatever outside vendors are needed.
Track – we'll provide all of the coding needed to track the sources of your responses.
Measure – we'll collect all the response data and present it to you for easy comparison of different activities.
We all have opinions about one marketing activity or another.  With our lead generation program, opinions are replaced by numbers.  And decisions can be made with confidence.
Learn more about our Lead Generation Program.
To learn more or to find out how we might help you with your lead generation, contact Bob McCarthy at 508-473-8643 or bob@mccarthyandking.com.
Read Bob McCarthy's article in
Kitchen + Bath Business (K+BB) Collective
Referral Marketing:  Six Steps to Building a Referral Network