Get the book
– it's FREE
And learn how to market your kitchen and bath
business – both online and offline.
Kitchen and Bath referrals – still the best source of new business leads
Kitchen and bath referrals are still the most effective and preferred way to find new customers.  What's not to like?  Customers come to you with the recommendation of a third party.  That's a pretty good first step.
Some referrals happen on their own – but the most successful businesses work at building their referral business.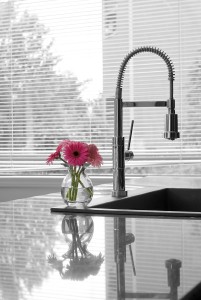 Measurable Marketing Programs for Suppliers, Distributors, Dealers, Designers and Remodelers

Request a FREE 30-minute Strategy Session
Build your referral network and then stay in touch
Referrals typically come from people who know you and trust you – who can vouch for your work.  Other than friends and family, this group may include past customers and other industry professionals.
Past customers

.  This should almost go without saying, but you need to stay in touch with your past customers – whether it's through email, direct mail, an occasional phone call or even an event.  Through consistent communications with your past customers, you'll not only be building a referral network; you'll also increase your chances for repeat business.  But you need to stay with it.
Industry professionals

.  You already have of professional referral network in place.  These are people you do business with now.  Kitchen/bath designers, cabinet makers, interior designers, contractors, plumbers, electricians, appliance dealers.  They already know you.  But have you reached out and asked for referrals?   And are you consistent with this outreach?
A good referral program will include consistent outreach to your target audiences to make they remember and keep you top of min when comes to referring.
Incentives?  It's your call.
It's really a question of personal preference.  Clearly incentives can increase your referrals, but some business owners are not comfortable with essentially paying for referrals.  We understand that.  And we only develop programs that fit your personal style.
How incentives can work.
When you think about referral actions, you have two stages – the initial referral and the close.  One strategy is to reward the referral for the initial referral with a small gift (a $5 or $10 gift card).  If that referral turns into a paying customer , a larger reward is appropriate and may depend on the size of the sale.
Using the same incentives all the time keeps things simple, but after a while, they lose the attention of your audience.  One way to get your message noticed is to change your incentive from time to time.
Learn more
To discuss implementing a Referral Program for your kitchen and bath business, or if you have any questions, please contact Bob McCarthy at 508-473-8643 or bob@mccarthyandking.com.
Read Bob McCarthy's article in
Kitchen + Bath Business (K+BB) Collective
Referral Marketing:  Six Steps to Building a Referral Network