Lead Generation & Direct Marketing for Consulting and Professional Services Firms
Build your practice … grow your business … with a steady flow of new sales leads and new clients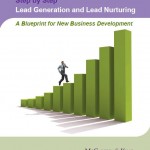 Download our FREE report:
Step by Step Lead Generation and Lead Nurturing
A Blueprint for New Business Development
Do you need more leads … better leads … more consistent follow-up?
How satisifed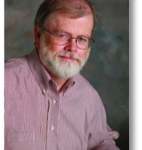 are you with your firm's lead program?
If you own or operate a consulting or professional services firm, you understand the importance of new business.
Chances are you have always relied on referrals.  Hey, referrals are great, but they're inconsistent.
What you really need is a system for generating a consistent flow of new sales leads – every week, every month, every quarter.
My name is Bob McCarthy.  Let me show you how this is done.  Check out my FREE report above and let's get started.
>Lead Generation Direct Mail
Target your best prospects and generate a measurable response with one-to-one personalized direct mail.  Read more.
>Lead Nurturing Email
Stay in touch and build relationships with your prospects with a series of relevant, engaging email messages.  Read more
>Content and Offer Creation
Generate leads, increase web traffic and build a social media audience with powerful marketing content and offers.  Read more.
>Web and Social Media
Build your online marketing with a new website, keyword-focused web pages, landing pages, blogs and an active social media presence.
How we can help
We can help you build your consulting or professional services firm   We can work with you as your marketing partner to:
develop a targeted lead generation program
create a process for lead qualification and scoring
implement a lead nurturing system for your lead pipeline
write case studies, white papers, brochures and newsletters
manage direct mail, email and other marketing activities
A program designed for consulting and professional services firms
McCarthy & King Marketing is a Boston-area marketing services company specializing in developing lead generation and lead nurturing programs for consulting and professional services firms.