Direct Mail Consulting & Coaching
Get the advice you need for your direct mail marketing program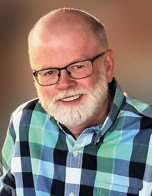 We understand not everyone who visits our website wants to hire us to handle their direct mail.  Many prefer to do it themselves or use other service providers.  That's okay.
We are still here to help.
We know there are some parts of your direct mail campaigns that could probably use some improvements, some tweaking, maybe even a complete overhaul.
If so, scroll down and let's see if there is some way we can work together.
What is consulting and coaching?  With consulting, you'll get our advice and opinion – usually delivered in some type of report.  With coaching, you'll get our teaching.  We'll walk you through the process and show you how we work so eventually you can do it yourself.  With this service, you get both.
If you'd like to discuss our Consulting & Coaching services, call me at 508-473-8643.
Bob McCarthy
Strategic Planning
Before you get started – before you order your lists or create your mailer – it's important to put your direct mail campaign in context with your sales process.
If you're generating leads, who will get those leads?  How many leads will you need – every week or every month?  What level of lead quality will you require?  How will you qualify and nurture those leads?  How will you track response and what will you measure?  What will you test?
These are questions that need to be answered before you get going.  Your direct mail campaign is not an isolated campaign.  It's part of your sales operation.
Mailing List Guidance
List research can be confusing, but we can help you navigate the process.
We'll help you develop your list profile, or maybe multiple list profiles, based on both demographic and behavioral data.  We'll then use that profile to help you find your best lists.
We will explore compiled, response and managed mailing lists, and provide you with a strategy for testing multiple mailing lists.
Offer Strategy
The offer is the centerpiece of your mailer and should be carefully considered.  We'll help you develop the right offer for your specific direct mail application.
For lead generation, we'll explore options for creating a lead magnet, an information kit or higher level offers like consultations, demonstrations or webinars/seminars.
For direct selling, we'll develop multiple combinations around your pricing.  We'll look at discounts, price packaging, delivery options, payment options and premiums.
For fundraising, we'll work you on your "ask" levels and the selective use of both front-end and back-end premiums.
For retail, we'll help you create both financial and non-financial incentives for visiting your store.

Format Selection
Which works better – a letter package or a postcard?  We get this question all the time – and the answer, "it depends." (sorry)
While you may have a personal preference, there is a strategic rationale for selecting different formats – and we can walk you through it.
We'll also work with you to decide on the exact specifications of your mailer – the exact sizes, the number of components, the paper stock, etc.

Creative Reviews
Want a second opinion on your current direct mail pieces?
Let's take a look.  We will review and critique your mailers from a both a communications and strategic perspective.
We'll look at your messaging, your offer and your benefits (and supporting features).  We'll also examine your mailer for personalization and credibility.  We'll also look at your format and its appropriateness for your business and target audience.

Budget Planning
Are you paying too much for your direct mail campaigns?  Are you paying too little – and shortchanging your response as a result?
Sometimes, a slight change in your specifications can reduce your costs dramatically.
If you're new to direct mail marketing, we can help you budget for the year ahead – not just for the mailing itself, but pre-mailing and post-mailing costs as well.

Testing Strategy
Testing should be an ongoing part of your direct mail campaigns, but it's too often overlooked or done once and forgotten.
We will show you how to create a testing program for your direct mail program.  We'll help you prioritize your testing so you can test the most important parts first – and what you need to see to have confidence in your testing.

Response Analysis
So you've done a mailing and now you have some results.
How deep do those results go?  Is it just a response rate? What about a qualified lead rate?  What about a cost-per-lead or cost-per-qualified-lead analysis to help you compare with other media?
Did the results meet your expectations?  Were your expectations realistic?
What do you do next?  What can you do in your next mailing to produce additional or more specific results?  We can help answer these and other questions.

Ongoing Guidance
For those needing ongoing advice on a variety of topics related to their direct mail campaign, we can set up a month-to-month consulting/coaching program.  With this program, we'll cover any or all of the topics mentioned above – and answer any questions you may have.  We will schedule two calls per month plus phone and email support when you need it.

Consulting & Coaching Fees
For those who create and manage their own campaigns, but may need direct marketing advice, we offer two advisory services: Direct Mail Consulting and Direct Mail Coaching.
Consulting is a focused project that may take a few weeks or a few months to complete.  Fee:  $1,500 per month with 2-month minimum
Coaching is an ongoing engagement to provide continual advice on a range of direct mail challenges.  Fee:  $500 per month with 6-month minimum