Inbound marketing is online marketing (or digital marketing) in its many forms.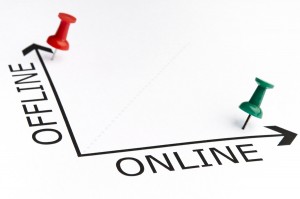 It may include:
website lead capture strategies
search engine optimization (SEO)
content marketing development
pay-per-click search advertising
social media integration
Inbound marketing is a term that was coined by digital marketers to differentiate themselves from traditional outbound forms of marketing like direct mail.
Inbound is a passive form of marketing in that you intentionally wait for prospects to come to you.  You develop a variety of strategies to get prospects to visit your website – and when they do, you try to capture their contact information before they leave.  You then stay in touch with those contacts over time until they are ready to buy.
(In contrast, outbound marketing is more direct.  When using direct mail, for example, you identify your prospects through list research and then you reach out and contact them directly with a letter or some other mailer.  Similar to inbound, outbound marketing is also designed to capture leads and follow up until prospects are ready to buy.)
It's not a competition
While many people want to think of inbound marketing as an alternative to outbound marketing, the smart approach is to do both.
Every business should take steps to increase their web traffic by offering using information.  Every business should look for ways to convert those visitors into sales leads.  And every business should be building a list and marketing to it consistently over time.
At the same time, every business should be identifying their best prospects and reaching out to them on a regular basis.